site-specific spatial & sound installations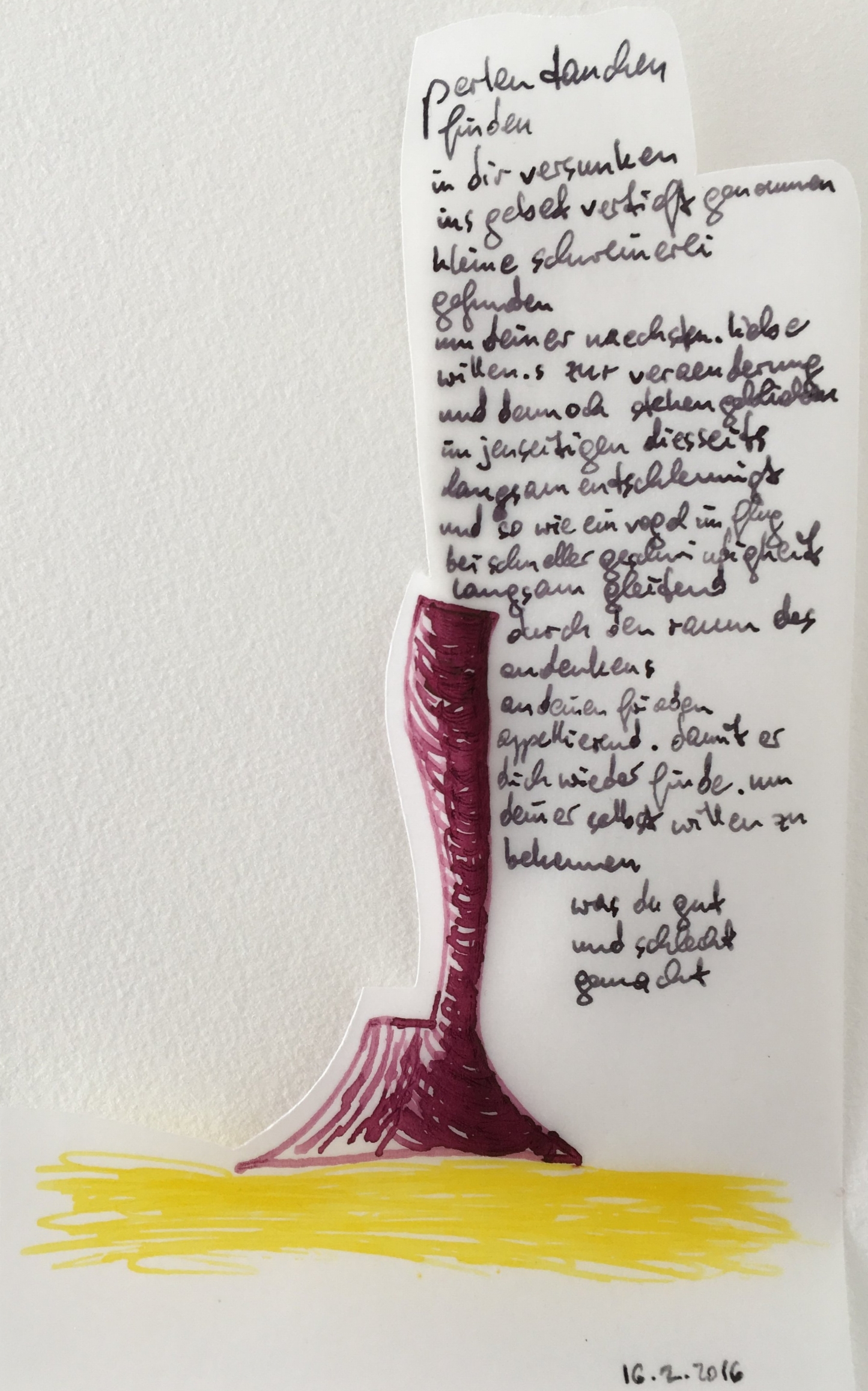 THE ART OF FLORIAN BOEHM
approach & themes
the art of florian boehm is above all concerned with the inner life of man and thus with fundamental questions of humanity. boehm's work anticipates the formation of a relationship with his audience.
the wide variety of media with which boehm expresses meaning is characterised, first by the multi-faceted inter.action of different dimensions & second by the subtle, multi-layered meanings typically suggested by spoken & written language on the one hand and visual impressions on the other. depending on theme, boehm transposes his ideas, as if in a variety of languages, to the medium of expression most suited to the task.

he perceives his work in these different media as complete only at the instant of the audience apprehending it. he seeks reflectivity. thus his works achieve their own temporality and changeability.
preferred graphic & paint media
charcoal. chalk . graphite . type.writer . dry watercolour . a wide variety of papers are used
site-specific spatial. & sound.installations
the installations boehm makes are devoted to each site and use linguistic and visual means to address and respond to the themes of the space in question.
performance
performance designed by florian boehm is often concerned with very personal and intimate questions about, or facets of, people. at the same time each enact.ment may be interpreted as a template for the functioning of society as an agglomeration of people.
florian boehm
born 1975 in klagenfurt, austria

lives and works in salzburg, austria

read history of art & journalism, graduated in law

formations in life & hyper-realistic drawing, miniature painting et al

exhibitions in austria, germany and france